AMD has announced the RX 480 14nm GPU which is VR ready. The RX 480 is meant for gaming at 1440p resolution + VR & its 4GB variant will be priced at $199. (R.I.P. Nvidia)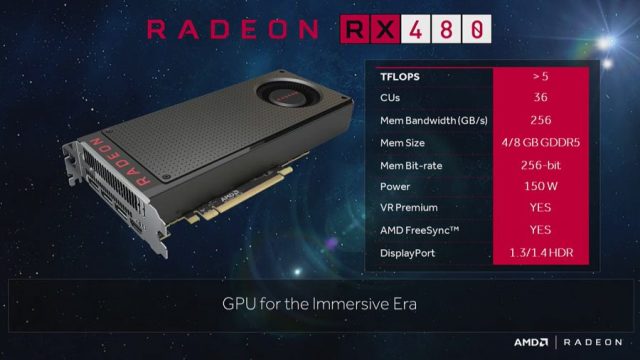 Now that's a brilliant move from AMD and I believe its going to sell like hot cakes. It will be officially launched on 29th June 2016. There will also a RX 480 8GB version which will be released later but its pricing is officially not out yet.
According to reports from gamespot and pcworld, the RX series of graphics card will support DirectX12, Vulkan gaming APIs, HDMI 2.0b, DisplayPort 1.3/1.4, HDR, and H.265 encoding/decoding.